Professional Care,
Professional Approach.
Our mission is to arrive at the scene of medical emergencies as soon as possible and provide the patient with professional and appropriate medical aid until an ambulance arrives, resulting in many more lives saved.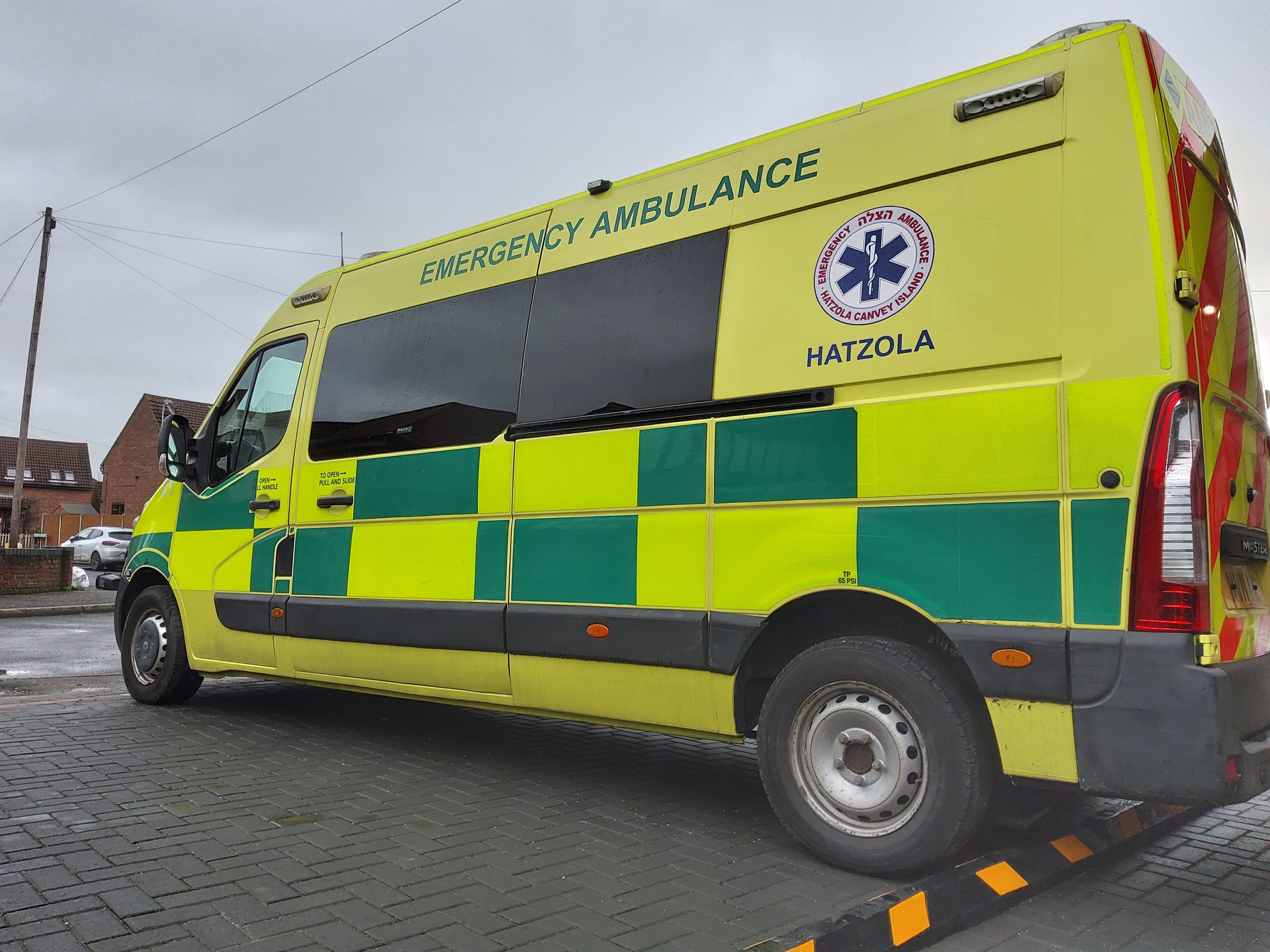 WHEN SECONDS COUNT…
HATZoLA IS THERE.
The need for Hatzola requires no introduction, but with the pandemic brewing, it is now more essential than ever!
Trained professionals
Hatzola Canvey Island already has 10 fully trained volunteers. In order to gain valuable experience our volunteers travelled to Stamford Hill and accompanied members on emergency calls.
Every life matters
The community of Canvey Island is thriving and growing but it became apparent that it was lacking an essential service; Hatzola. Hatzola responds to every call with profesionalism and care.
rapid response time
Our Emergency response service is able to respond to calls and be at the scene within 2-5 minutes.
Office Number
01268-975-014
Email
Address
Woodberry manor
Woodberry close
Canvey Island SS8 9PP